Butt Plugs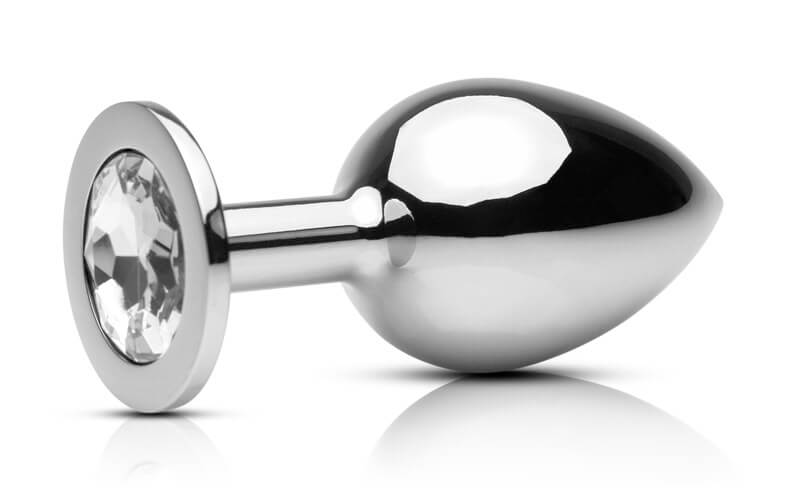 Butt Plugs: The Secret to Stimulating Your Man's G Spot
The biggest secret in the suburbs? Suburbanites love anal play. And Northern New Jersey couples know that Naughty's wide range of stock on all anal toys makes us the regional experts. When choosing anal toys, be sure that if you are a first timer you speak with someone knowledgeable on the topic. Our staff is well versed in all of the ins and outs of anal toys and butt plugs are a specialty here. Why use a butt plug? They can provide a pleasurable feeling of fullness, and can put additional pressure on the prostate or g spot during intercourse. Men who wear butt plugs designed to push against their prostate can experience a stronger more amplified feeling during orgasm.
We advise our customers to get toys that have a sizeable base, and to start small and work their way up. For that reason we keep in stock butt plug sets and that come in various sizes and are a great way to start out with backdoor play. And don't worry, we won't let you out the door without a good lubricant to get you started.
Our Staff Are The Experts of Anal Sex Toys
Are you an expert already and know what you like? Do you know exactly where your man's prostate is and how to get to it? We have a wide selection of anal plugs that range in size and shape. Latex, silicone, neoprene, wood, metal, glass, stone – these pleasure tools come in all shapes and sizes, and experimenting with what gets you excited is half the fun. We have butt plugs that vibrate and that squirt water or other fluids, and if you are into going the distance, we have anal jewelry that can be worn for an extended amount of time. Looking for an adult novelty store near you with all of your favorite brands? We carry Lelo, Doc Johnson, and a variety of waterproof bullets that vibrate for spine tingling anal arousal – guaranteed to get things hot and heavy.
Want to see what all of the fuss is about? Make sure you take advantage of our discount coupon, which will let you experiment and discover which anal sex toys bring out the beast in your partner. Our location right on Route 22 (middle of the island) makes Naughty a convenient stop for couples from Essex County, Somerset County, Union County and all of Northern New Jersey. Dial (908) 258-8260 today!