Sexy Lingerie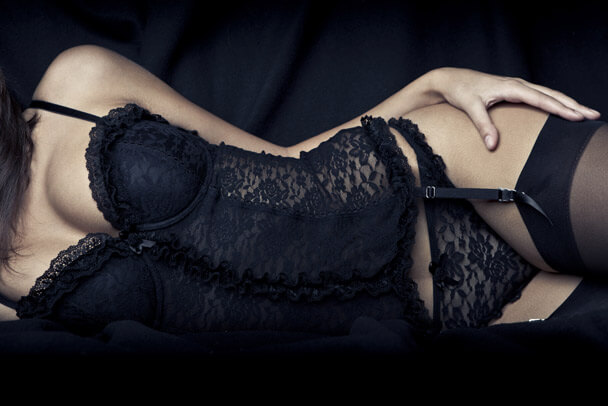 Shop At The Sexiest Lingerie Store in New Jersey
Who says the suburbs are boring? Not you. When the first thing a woman puts on is insanely sexy lingerie the world is her oyster. Do those crotchless panties make you feel hot? Hot enough to snap a picture and discreetly send it to your partner? Try it. You've never seen them so attentive as after they have had a peek at your seductive lingerie. With our wide selection of leather, lace, and everything in between there is surely something here for you. Our upscale boutique has all of the privacy you need to pick out that extra naughty lingerie set that you know will blow your lover's mind.
Seduce Your Lover with Sexy Lingerie from The Couples Boutique
Visual enticement is what drew your partner to you in the first place, and wearing something hot and sexy is the best way to maintain that attention or to re-ignite that spark. Remember what it was like when he used to sneak stares at you, or run his hands up and down your body? A sexy crotchless fishnet body stocking underneath your dress or alone while you greet your lover at the end of the day is guaranteed to get you all the touching you can handle.
Looking for more than an adult novelty store near you? We carry a wide selection of lingerie, and our most popular items are corsets and garter belt sets by Shirley of Hollywood. Our sexy lingerie can be had in regular or plus sizes, and ranges from something to turn the average Wednesday night into an evening of hot, unbridled lust (easy to do with Pleaser USA platform Lucite heels, or more specific items for celebrating holidays or other events (who wouldn't "get well quick" with you dressed in a sexy nurse costume complete with fishnet thigh highs and garters?).
Looking to seduce someone for the first time? They'll be putty in your hands once you reveal the naughty lingerie that you've been wearing underneath your clothes. Looking for upscale couples boutique near you? Our staff can help you find the latest in everything from coquettish garter belts, to rave wear, to the perfect leather teddy for your light bondage play. Our location right on Route 22 (middle of the island) makes Naughty a convenient stop for Essex County NJ couples from West Orange, South Orange, Maplewood, Vauxhall and Union New Jersey. Be sure to stop in and see what's new. Dial (908) 258-8260 today!