Vibrators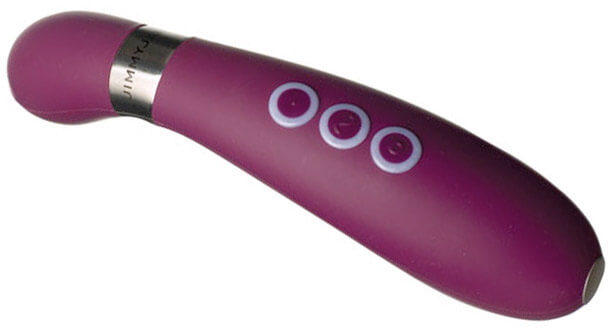 The Best Selection of Sex Toys in New Jersey
Looking for more than an adult novelty store near you? We have sex toys and accessories that will titillate any part of your body. For the couple that is taking things slow, games, vibrators and/or gentle restraints are a great way to begin and always spark couples' imaginations. Lotions, creams, oils, and other stimulants are also an easy way to bring some heat back to your sexual play. Combine all of them, and you have the tools for creating a very erotic experience.
Remote Controlled Vibrators, Egg Vibrators, and Other Vibrator Fun
Not sure what type of vibrator you want? There is such a wide range available that a decision may seem overwhelming, and who wants to trust such an intimate purchase to the whims of online reviews? At Naughty we've done all of the hard work and research for you already. We are experts, and can tell you about the vibrators new to the market, about the best tried and true products (for example Doc Johnson's line of Pocket Rockets).
Ask us about anything. Want to know about the WeVibe couples vibrator? Find out which is the better seller the WeVibe II, WeVibe 3, or WeVibe 4. Want to know what remote control vibrators are best? We can tell you the best looking vibrators are from the beautifully designed collection by Lelo (Ida the couples massager, or Hula beads which rotate and arouse and definitely add spice to a date night dinner). Trying to figure out the difference between an egg vibrator and a bullet vibrator? Looking for more power? A waterproof vibrator? What about Jimmy Jane's double-eared Form 2 vibrator (which has been called "sensation in stero"). Our staff is more than happy to walk you through our wide selection of vibrators until you find one that will meet your needs.
Introduce a new vibrator to your collection. Our current discount coupon kicks in if you spend just $25 and makes it all the more tempting to walk out the door with multiple vibrators (they make terrific gifts for all your best girl friends). Our location right on Route 22 (middle of the island) makes Naughty a convenient stop for couples from all of Union County including: Garwood, Hillside, Fanwood, Summit, New Providence, and Berkeley Heights, New Jersey. Be sure to stop in and see what's new. Dial (908) 258-8260 today!
.