Shop New Jersey's Premier Adult Store In Paramus, NJ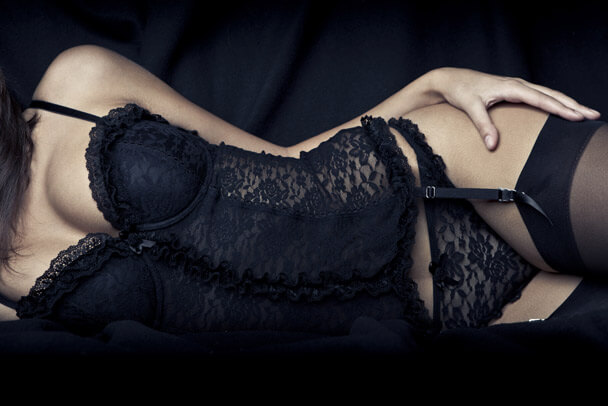 Paramus-based shoppers looking to expand sexual boundaries have a local one-stop-shop to satisfy all intimidate needs. Naughty: A Couple's Boutique has something for everyone. Whether you're married or single, cisgender or trans, gay or straight, our attentive and non-judgmental staff will help unlock sexual discovery and expand your horizons. We have a wide selection of sex toys for self-use or some wild fun with your partner. Our jaw-dropping, endless collection of sexy lingerie has something to flatter and excite everyone. It doesn't matter who you are. Our collection of sex toys, sexy clothes, and sexual health products will help you deepen your pleasure and explore your healthy kinks safely. If you're trying to get naughty in Paramus tonight, stop by our store and check out our exciting new accessories.
Paramus' Top Lingerie Store Will Blow Your Partner Away
If you live in Bergen County and are looking to excite yourself and your partner, we have you covered. Naughty: A Couple's Boutique carries a wide range of sexy high-end lingerie. Feel sexy and get your partner's blood pumping with some strappy leather halter. Throw on a crotchless beaded thong from Sexy Little Panty to surprise your significant other. Why not throw on a pair of sexy soft plush gloves for some dominate bedroom fun? Invest in some handcuffs or a blindfold to really kick things up a notch. We even sell vibrating panties for customers with an extra kinky side. Here at Naughty: A Couple's Boutique, we have a simple mission: to help you feel sexy, confident, and pleased during and after your visit.
Shop Bergen County's Best Sex Toy Shop Today
Don't get thrown off by the name because Naughty: A Couple's Boutique isn't just for couples. We proudly serve customers of all sexual orientations, gender, and marital status living in Glen Rock, Ridgewood, Fairlawn, and the nearby area. That's why we carry a wide range of toys both for couples and for self-play that will help you explore your sexuality and broaden your horizons. We're not here to judge. Our staff is here to help you find your kinks safely in a non-judgmental safe space for sexual healing. Our massive collection of toys from top brands – including California Exotic, Ellie Shoes, Anal Ease, and so much more – will blow your mind away—pun intended.
Try out a new strap on to really dig deeper and unleash your partner's wild side. Make a splash during bath time better with a new vibrator or orgasm-inducing dildo. How about trying on a vibrating cock ring to add new sensations to your next steamy session? The choices available at our Paramus location and three other storefronts are truly endless.
Not a Paramus local? No problem! We proudly serve customers throughout northern New Jersey at our three other locations in Carlstadt, Union, and North Plainfield. Be sure to come by and talk to our staff about how you can amplify your sex life with our diverse assortment of products. Dial (908) 258-8260 to connect with our Paramus store today.