Spice Up Your Love Life With Union's Best Adult Store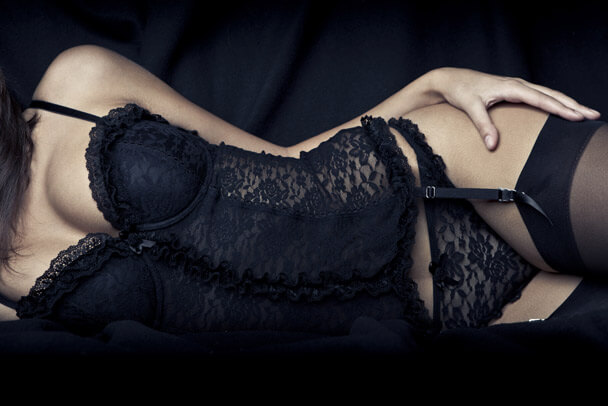 Whether you're trying to add some excitement to your marriage or explore your sexual boundaries as a newly single person, it's important to have a nearby non-judgmental space to browse the latest sex toys and sexual health products. Conveniently located on Route 22 in Union, Naughty: A Couple's Boutique has something to offer adventurous individuals of all sexual orientations and gender identities. We accommodate all healthy kinks and tastes, no matter how wild. Rather than shaming adults wishing to better understand sexuality, our knowledgeable and caring team readily helps all kinky residents of northern New Jersey find products to use freely and safely.
For adults wishing to browse sexy new lingerie, exciting toys that facilitate sexy new sensations, or anything in between, come visit Union's top adult entertainment store.
Sexy Lingerie That Will Drive Your Partner Wild in Northern New Jersey
It doesn't matter if you're married or a swinger, gay or straight, cisgender or non-binary. Alluring lingerie will make any adventurous Union-based residents look hot and feel confident. Luckily, shoppers living near Union have access to the best lingerie store in northern New Jersey. From strappy halters that boost your curves in all the right places to enticing crotchless panties that leave nothing to the imagination, Naughty: A Couple's Boutique offers an endless selection of hot lingerie that will blow your partner's mind and kick bedroom playtime into overdrive.
We carry a wide variety of affordable and trustworthy brands including Kama Sutra, Fleshlight, Jimmy Jane, Doc Johnson, Swedish Erotica, and much more. There is no end to the variety of sexual experiences made available by Naughty's comprehensive selection of lingerie, toys, and sexual healing products. Pick yourself up some sexy velvet gloves, a pair of handcuffs, and whatever else you need to unleash your inner animal. Rock that sexy nurse's get-up with total confidence!
Find Sexual Healing At New Jersey's Best Sex Toy Shop
Naughty: A Couple's Boutique is northern New Jersey's best sex shop and seller of toys for adult entertainment. We're so much more than a destination for bachelorette party shopping. Naughty is a sexual wellness center for adventurous couples and individuals looking for new sensations and exciting experiences. From dildos to cock rings to strap-on toys, our bottomless selection of sex toys has something to satisfy adults of all proclivities. Add some zest to your relationship with some new restraints. Get the most out of your sexy bath time with a new vibrator or dildo.
If you're looking to explore your sexual boundaries in Union, Linden, Summit, or in the nearby Union County area, look no further. Naughty's massive selection and attentive staff will help you get the most out of your sex life. Can't make the trip to our Union storefront? No problem! Naughty: A Couple's Boutique has 3 other locations throughout Northern New Jersey in Paramus, Carlstadt, and North Plainfield. For more information, give our Union location a call by dialing (908) 258-8260 today!